My name is Jaclyn, and I help chronic dieters take control of their nutrition and fitness.
What moves your needle?
I know from experience so many people are struggling to feel comfortable in their own skin and trying to find a healthy balance with food and exercise. This isn't a fad diet or 12 week transformation, it's about learning to eat in a way you can sustain for the rest of your life. I want to help you change your relationship with food and meet your goals, whether they are weight loss, performance, or simply health and longevity. This program is tailored just for YOU and your specific goals, taking into consideration all factors of your lifestyle. It's about making small changes to your life that move the needle every single day.
---
Get off the chronic dieting rollercoaster for good.
Learn to train with intention with our online personal training.
Our progressive overload strength program is designed with a woman's body in mind. It will have you feeling strong and empowered!
Lifting weights does not make you bulky, it is the path to a better body and overall health.
If you are ready to dive in please check out our services page or reach out to get started jaclynevansnutrition@gmail.com
Move The Needle methods launches 2/8/21 join our group coaching community and turn your back on fad diets for good.  Sign up below.
So what it is it? A minimum 3 month course delivered to you in a clean and well thought out fashion using easy to navigate software. The education I have been delivering to my clients weekly via check in's, now compiled and improved so you can finally conquer better habits with nutrition and fitness.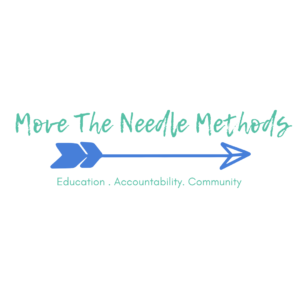 Weekly check in's with me and your community via zoom.
Access to the traineize app nutrition forum board. Chat with your fellow members, share recipes, struggles, and victories.
Anytime message access to me via the trainerize app
Access to all of my interactive worksheets, trackers,  formulas, and methods I have been using to successfully coach hundreds of clients for over 2 years.
The ability to tailor your nutrition and fitness needs to YOU. If you want to track macros, learn the how and the why, finally understand how to periodize your nutrition 365 days a year and learn how to set your macros! Not looking to track macros right now? Learn the habits you need to build a better lifestyle while still grasping the why behind macronutrients.
Store all your progress and data via trainerize, and add the fitness programming feature if you choose for easy to follow gym programming for any fitness level and even limited equipment access.
Bonus calls on popular subject matters that YOU that you want to know more about.
If you are ready to take the time to try and understand the why and how behind my coaching methods, this is for you.
The 3 main pillars of this course are Education, Accountability, and Community. I believe that most people don't do better because they just don't know better, this is where education comes in. I also believe humans need accountability to stay on track and this is why I invest in coaching for various aspects of my own life. Lastly, community. This year has taught us we need human connection, we need to see we are not alone, and being accountable not only to me but your Move The Needle Community will help you build the habits you need to sustain long lasting health.
This program goes live 2/8/21. The initial launch sign up will run NOW through 2/15/21. This initial launch will also be  the cheapest this program WILL EVER run for. The next launch scheduled for April will be at a higher more market competitive cost. In other words, do not miss this, start your intake below.